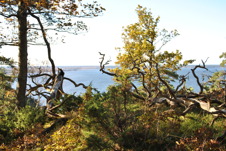 Hunneberg.com
Is a website for those of you who want to know more of what the ecopark has to offer its visitors. Here, you can learn some interesting facts and deepen your knowledge about the unique mountains, find useful information about hiking trails, lakes for fishing, bike paths and places for sightseeing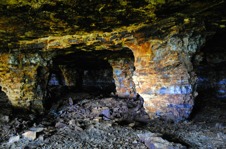 The mountains
Experience the fascinating geology of the plateau mountains Halle- and Hunneberg. See mysterious caves and steep cliffs down to the vast lake Värnern. Learn about how the ice age shaped and molded the mountains thousands of years ago, at
Kungajaktmuseet Älgens Berg.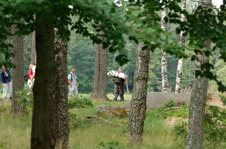 Hiking
Put on your hiking-boots it's time to explore the ecopark Halle-Hunneberg. Head out on an exciting adventure that includes amazing views, fairytale-like lakes and fascinating local history. If you're lucky you might catch a glimpse of the mighty elk. You can hike alone or with a guide.
Outdoor center Bergagården
Welcome to Bergagården on Hunneberg!

On the old farm you can find The Royal Hunt Museum – Elk Hill. A visit and information center for Eco Park Hunneberg. On Bergagården can you find the restaurant Spiskupan, Hunnebergs school of nature and OK Skogsvargarna, the mountain bike and orienteering club that's maintaining the number of trails all over the mountain.Inside the museum you find information and maps of the trails around the mountain that inspirers you too experience the wilderness one your own.

GPS
WGS84: N 58° 20.7967', E 12° 25.7765'
Decimal: 58.3466, 12.4296
Hunneberg.com
is a collaboration between different organizations working in Hunneberg. This page is administered by the Royal Hunt Museum- Elk Hill.
Contact
Tel: +46 (0)521-27 00 40
museet@algensberg.com
www.algensberg.com
Visit Center
Bergagården
Kungajaktmusset Älgens Berg
Bergagården, Hunneberg 121
468 31 Vargön